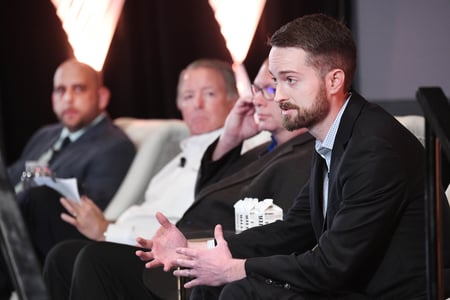 This month, Plastic Components, Inc. was named one of Plastics News' Best Places to Work 2020 for the seventh consecutive year.The program was created by Plastics News and Best Companies Group, an independent research firm that specializes in identifying great places to work, conducts the surveys, analyzes the data and manages the process, while Plastics News publishes the winners.
In the Best Places to Work employee benchmark report, of companies that made the top 20 list, 96 percent of employees indicated they enjoy the work they do and 94 percent feel "very satisfied" with their employer. Additionally, 95 percent felt safety is a top priority at their organization.
For the 20 companies selected by Plastics News as recipients of Best Places to Work 2020 recognition, focusing on employee culture isn't just talk. PCI's Chief Financial Officer, Michael Molling, recently had the opportunity to take part in a Plastics News panel with fellow Best Places to Work award recipients. The topic of the panel dove into the importance of focusing on people to positively impact business outcomes.
In this Plastics News feature, Michael touches on the role of community service and engagement, and how these two elements are becoming a business mandate.