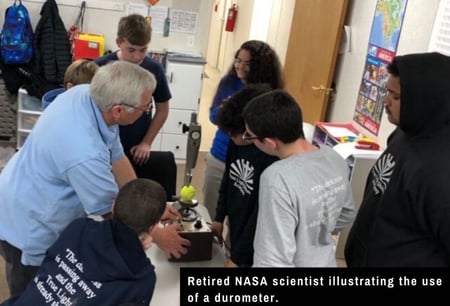 True Light Shines Academy is a K-12 school that integrates spirituality throughout their core subjects and aims to enrich the overall academic process and experience through direct family involvement in the learning process. With a commitment to supporting the local community through acts of service and other contributions, Syracuse Plastics of North Carolina chose True Light Shines Academy as one of two recipients of an equipment donation that included a total of 21 items. True Light Shines Academy's portion of the donation consisted of multiple vertical stands, force gauges, and durometer.
Triangle Math and Science Academy (
TMSA
) is a STEM-focused, public K-12 charter school in Cary, NC. TMSA implements a rigorous curriculum supported by research with a strong emphasis on science, technology, engineering, and mathematics. TMSA's portion of the donation consisted of:
24-inch Fowler Vertical Digital Caliper
24-inch Caliper (Mitotoyo)
12-inch Caliper (Mitotoyo)
24-inch Digital Caliper
"Our entire organization is committed to the training and education of future generations, and our hope is that this donation supports the technology-based academic programs offered by TMSA and True Light Shines Academy," said Durwood Williams, General Manager of Syracuse Plastics of North Carolina. "Many team members collaborated and generously donated time to organize the equipment. I'm grateful for their dedication and enthusiasm for making contributions that have a strong impact on our community's youth."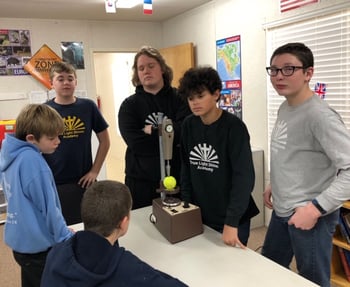 According to the U.S. Bureau of Labor Statistics, in 2020, demand for skilled technologists will exceed the qualified applicants by one million. Currently, 15 of the 20 fastest-growing fields will require significant math and science preparation. Additionally, students that graduate from STEM programs often find they are better prepared for the rigors of college curriculum that lead to careers in science or engineering. Over the last five years, TMSA has received the highest possible School Performance Grade.
Learn more about SPNC's commitment to educating students about careers in the plastics processing industry, and the organization's contributions within the markets served.