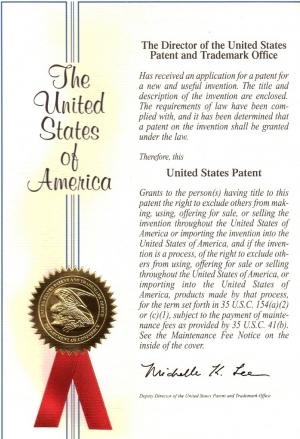 We at Plastic Components, Inc. are proud to announce that we have received US Patent No. 8,827,674 B1. This patent is in recognition of our state of the art, "lights out" manufacturing process at Bunsen Drive. The manufacturing design allows for a central material handling system to transport the raw material to the injection molding machines and for automatic conveyors to move product from the machines to the warehouse without the need for any human operators. The building represents one of only a few "lights-out" manufacturing facilities in the world with the capability of running 24 hours a day, 365 days a year, while producing 400,000,000 defect-free parts since its opening in 2011.
"We strive to provide the most efficient and cost-effective plastic component prototype design, develop and manufacturing experience for our customers," said Ryan Duffey, Vice President of Plastic Components, Inc. "With a highly efficient and progressive system running in our lights-out facility, we believe that PCI's technologies have helped push American manufacturing to the next level."
Plastic Components, Inc. was founded in 1989 in a 10,000 square ft. facility with 3 molding presses and a plan to build a "fully-automated" manufacturing facility as a low cost, world-class producer of small & medium sized plastic injection molding parts. The company has grown to include 3 facilities, totaling over 75,000 square ft., shipping over 70,000,000 parts per month to customers all over the world, and was recently recognized as Plastic News 2014 Best Places To Work.