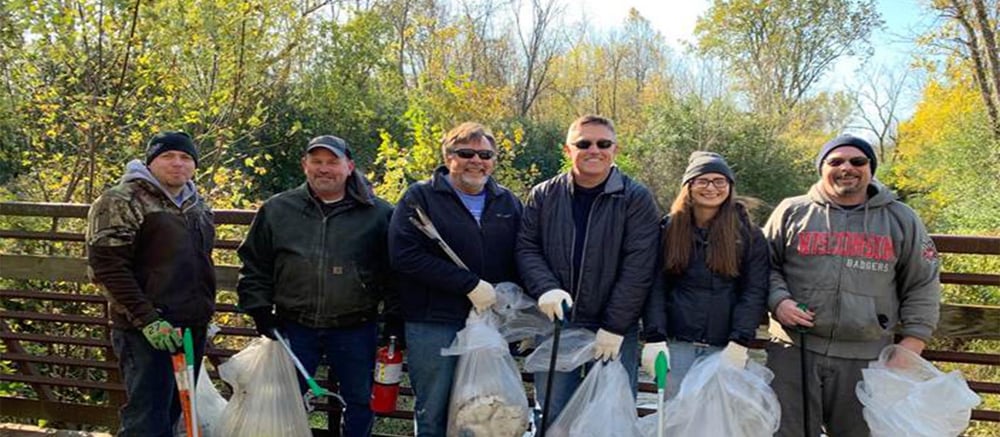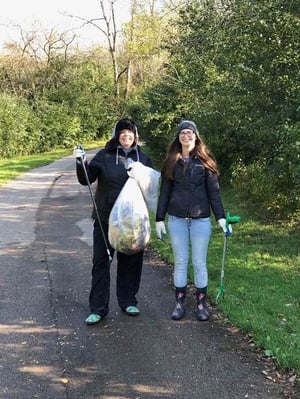 Milwaukee Riverkeeper® is an organization dedicated to protecting, improving, and advocating for water quality, riparian wildlife habitat, and sound land management in the Milwaukee, Menomonee, and Kinnickinnic River Watersheds. The organization envisions a future in which people from all walks of life can enjoy the healthy waterways of the Milwaukee River Basin. Milwaukee Riverkeeper is a licensed member of the Waterkeeper Alliance, an international coalition ensuring clean water and strong communities.
On Saturday, October 12, PCI employees took part in the Milwaukee Riverkeeper's Adopt-a-River program. A team of seven participants took part in the river clean up in Milwaukee, WI spanning from 91st and Good Hope Road, to Mill Road. Participants trudged through grass and weeds along the river on a chilly morning to collect a total of seven garbage bags full of trash and debris. Committed to helping keep their community a beautiful, pollution-free place to live and work, the group enjoyed their time together and felt accomplished when the task was complete.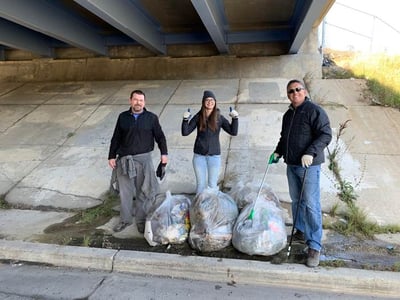 Spanning over 882 square miles, the Milwaukee River Basin is an area housed within Milwaukee, Waukesha, Washington, Ozaukee, Fond du Lac, Sheboygan, and Dodge Counties that include the Milwaukee, Menomonee, and Kinnickinnic River Watersheds. The Milwaukee Riverkeeper volunteer water quality monitors help keep tabs on water quality throughout the year. These individuals help recognize and identify questionable practices and more.
PCI remains committed to keeping our waterways clean and safe. If you'd like to join us in our efforts, learn more about volunteer opportunities with the Milwaukee Riverkeeper organization.