Plastic Components Inc. is honored to announce that its President and CEO, Derrill Rice, has been elected to the Manufacturers' Association for Plastics Processors (MAPP) board of directors. The board term begins in 2019 and will incorporate a focus on enabling leaders within the plastics industry to achieve new levels of success through cutting-edge resources and opportunities for plastics professionals to connect and share mutually-beneficial knowledge.
Who is MAPP?

Managed by plastic industry leaders, MAPP has a long history of helping plastic processors stay competitive in an ever-changing plastics marketplace.
MAPP's mission is to enable leaders within the plastics industry to achieve new levels of success and is driven by a Board of Directors made up of owners and presidents of leading plastics companies. Having over 2,000 industry professionals involved in the organization provides a variety of channels to expedite solutions and build momentum for continued growth and development in areas that will positively impact the plastics industry.
A Focus on Servant Leadership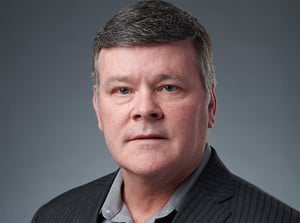 Derrill's experience in the area of servant leadership will be a contribution to the board that places an emphasis on:
- Listening: Servant leaders listen first.
- Empathy: Servant leaders see the world through the eyes of the other.
- Healing: Servant leaders wish to make the injured healed.
- Awareness: Servant leaders are aware of their physical and social-political movements.
- Persuasion: Servant leaders persuade by the use of gentle non-judgmental argument t make change.
- Conceptualization: Servant leaders visualize the big future.
- Foresight: Servant leaders use the past and present to plan for the future.
- Stewardship: Servant leaders take responsibility.
- Commitment to People: Servant leaders place a premium on the individual.
- Building Community: Servant leaders seek to create union or synergy.
Derrill's perspective on servant leadership goes beyond the critical components listed above. PCI is an organization that views talent recruitment and retention as a significant element of their servant leadership journey. The following initiatives have been instituted and proven as strategies that create strong manufacturing teams.
| | |
| --- | --- |
| Recruitment | Retention |
| Ziprecuiter – ability to post jobs and search resumes | A focus on culture – Best Places to Work |
| Career Fairs / Job Boards / Internships | Effective internal communications |
| | Performance reviews mid-year and end of year |
| Using known recruiters and staffing agencies | Opportunities for advancement |
| | Continuing education opportunities |
| Keeping benefits competitive (adding a 4th week of vacation) | |
| Promoting company's Best Places to Work status | |
| | |
| | |
| | Employee engagement events |
| | |
For more information about Plastic Components, Inc.'s efforts to build a strong and aligned leadership team and foundation for a positive cultural environment, download the full .pdf version of this post here, or visit www.plasticcomponents.com.