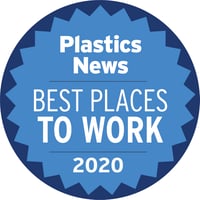 For the seventh consecutive year, Plastic Components, Inc. has been named as one of Plastics News' Best Places to Work 2020. The program was created by Plastics News and Best Companies Group, an independent research firm that specializes in identifying great places to work, conducts the surveys, analyzes the data and manages the process, while Plastics News publishes the winners.
The survey and awards program were designed to identify, recognize, and honor the best employers in the plastics industry, benefiting the economy, workforce, and businesses in the United States and Canada. Employer surveys account for 25 percent of the grading, and employee feedback counts for 75 percent. A total of 20 companies have been recognized as Plastics News' Best Places to Work 2020.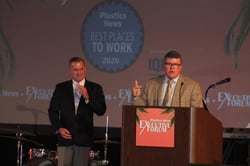 In the Best Places to Work employee benchmark report, of companies that made the top 20 list, 96 percent of employees indicated they enjoy the work they do and 94 percent feel "very satisfied" with their employer. Additionally, 95 percent felt safety is a top priority at their organization.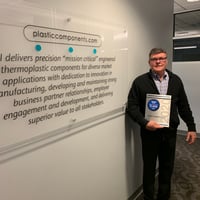 Each year, PCI strives to build on the opportunities available for employees to do their best work, be their best selves, and give back to the communities and organizations they serve. With a team of just over 60 individuals, PCI representatives are committed to advanced manufacturing practices and creating a culture of dynamic growth for all. From career advancement opportunities, training and education, team building, and community outreach – PCI continually looks for ways to further engage and excite personnel and partners.