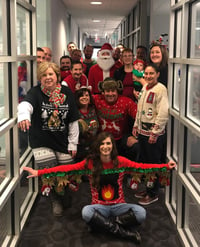 "Company culture is a key factor in determining success potential across so many aspects of a business. And, a shared company culture – or the lack thereof – will influence everything from customer satisfaction to employee engagement." - Derrill Rice, President & CEO, Plastic Components, Inc.

In this Plastics Business story, Derrill and PCI's Human Resources Manager, Wendi Jay, share how PCI focuses on company culture through a few key areas - including assessing new job candidates to match people with work that aligns with their strengths.
Download a PDF version of the Plastics Business Magazine article.