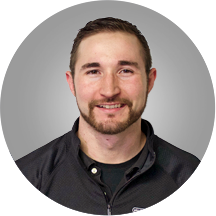 The plastics manufacturing industry is constantly evolving as technological innovations, automation processes and new materials become available. Manufacturers who predict and become educated about trends that will continue to propel the industry forward will become even leaner, faster and more efficient. We asked three of our experienced plastics engineers what processes they see evolving and what they believe lies ahead in the world of plastics manufacturing. We'll kick off this three-part series with a Q&A with Mike Schafer, an engineer who has worked in the plastics industry for 3 years, and started his first full time position after graduation with Plastic Components, Inc. in May of 2016.
Q: In your opinion, what will be the biggest challenge in plastics manufacturing in the upcoming year?
A: For years, plastics manufacturers in the U.S. have faced the challenges associated with outsourced production. This is a practice that some manufacturing companies have employed to help gain increased production capabilities and cost efficiencies. In the outsourcing process, production gets transferred to a contract manufacturer who completes the process requested. Oftentimes, offshore relationships are established with manufacturers in China, South America, and other countries that have lower labor and production costs. In these circumstances, while it increases the production capacity for some manufacturers, it is common that they pay a higher price in regard to diminished product quality and elevated costs in the long run.
Plastic Components, Inc. has stayed ahead in our industry when addressing these challenges. We have the ability to take on and successfully produce some of the most complex parts at medium and high quantity levels. Our company also puts technology at the forefront of our processes to ensure we are creating efficiencies in every area of our business. We recognize the work other plastic injection molding companies are doing and will keep our focus on adapting and improving to take on new challenges that are presented in the upcoming year.
Q: What advanced technologies or service capabilities is PCI leaning on to create efficiencies for customers?
A: Plastic Components, Inc. does not set a limit when it comes to growth in technology. We always keep a pulse on manufacturing processes that create value for our customers in regard to time and cost.
An area in which we excel and will continue to grow is with automated part inspection. This varies from Keyence cameras on presses, to pick and place robots placing parts onto conveyors, and 100% defect inspection.
Additionally, spider pick and place robots, as well as some of the 4 axis SCARA robots, are technologies that spike the interest of PCI as we grow in the field of automated part inspection.
As a member of the engineering team at Plastic Components, Inc., I love that we are encouraged to take the steps necessary to become educated on the latest technology that could ultimately become part of our automated processes down the road.