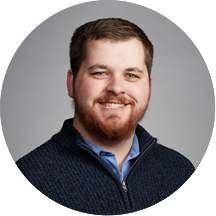 In part one of our series that shares engineers' perspectives on what lies ahead for the plastics manufacturing industry, we talked with Mike Schafer, an engineer for Plastic Components, Inc. Mike touched on his prediction for the challenges the industry will face in the upcoming year including outsourcing production as well as technology advancements that will be of focus for the company going forward.
In part two of our series, we talked with Chris Laverty, an Automation Engineer who has worked with Plastic Components, Inc. for 2 years. In the Q&A below, Chris shares insights on the impact technology has made on the plastics industry, what Plastic Components, Inc. does differently and how automation gives companies a competitive advantage.
Q: How has technology made an impact on the industry in the past 3-5 years?
A: Technology has made a huge impact on the plastics industry in the last 3-5 years. It has allowed the U.S. to become more competitive against the offshore alternatives. Wages in the U.S. are higher than many other countries and the only way to stay competitive is to reduce overhead. Automation has allowed many manufacturers the ability to lower their overhead and increase efficiency, while creating higher end jobs.
Q: What does Plastic Components, Inc. do different in regard to technology?
A: Keyence vision systems have allowed us to make improvements in a few different areas. We have implemented the Keyence IV systems to look at molds with fine detail to make sure that there are no parts or foreign objects inside the mold before allowing it to close to avoid damage. More recently we have worked on inline quality checks with the Keyence CVX vision systems.
Using our partnerships with Keyence and Star, we were able to design and build portable vision conveyors where parts can be robotically placed on the conveyor and then 100% reviewed for any part abnormalties. The system then decides whether the part should be accepted or rejected. This allows 100% inspection of parts without manual labor. A close relationship with Keyence America and Star Automation has allowed us to move in this direction.
Q: How has automation changed the competitive advantage for Plastic Components, Inc. and the industry overall?
A: Robots and machine vision are the largest areas we have been investing our time and money in over the last 3-5 years. It has allowed us to venture into projects that once would have been out of our niche. It also improves cycle times and quality of the products compared to using operators to complete the tasks. PCI purchased its first robot in 2012 and is now up to 10 units with plans to expand. Our partnership with Star Automation has been huge in our growth of robotic automation.
Leaning on our partnerships, Plastic Components, Inc. will continue to move forward and work to improve the technologies that we use to operate more efficiently. Vision and robotics are two of the biggest advancements we have made in technology and they will continue to be focuses moving forward. In addition, we will always keep our sights on new technologies as they emerge.