After Record Breaking 2015, Plastic Components, Inc. Announces the Opening of Bunsen Drive :
After nearly four years in operation and peaked production capabilities, 2016 marks a notable year as a nearly 23,000 square foot expansion was made to Plastic Components Inc.'s Bunsen Drive facility which has operated on a fully-automated, "lights-out" basis since its opening in 2011.
Started in the spring of 2015, the expansion of PCI's Bunsen Drive is near completion. The building itself is complete with the final infrastructure being installed at this point in time.
The facility's new addition will allow for another 14 manufacturing cells to be implemented, doubling the expected number of cells from 20 to 40.
The fundamental premise of the manufacturing strategy at Bunsen Drive will remain the same. The objective is run the facility "lights out," with no direct labor used to produce components. State of the art material handling systems, part conveyance systems, and robotics allow parts to be produced without the need for human involvement. This is the growth strategy for Plastic Components Inc. and this is how we remain globally competitive.
The Bunsen Drive is the future of manufacturing. We invite you to check back often for more updates.
A Custom Job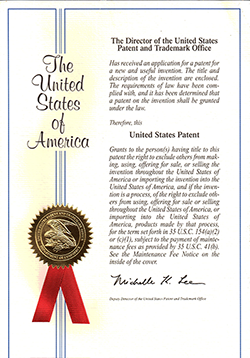 While the fully lights out facility located at Bunsen Drive may look like a normal production facility, it is in fact, "one of its kind." The United States Government issued us a patent to validate that fact. Every detail at the facility, from the lighting, to the conveyance system has been meticulously planned. This attention to the little nuances of a manufacturing plant is what separates this facility from others in the world.
Bunsen Drive is the result of lessons learned over the 26 year history of Plastic Components, Inc. The leadership team took into account all of successes and failures, and used those experiences to design a state of the art facility that is truly lights out. State of the art technology, such as IQMS and RJG allow us to run this facility with the highest level of confidence.
Perhaps the most amazing aspect of this undertaking was the fact that the tedious attention to detail and planning has allowed for a 23,000 ft expansion to be added without any interruption to the existing production schedules and timelines.
While demand continues to surge, the strategic nature in which PCI has managed the Bunsen Drive facility build will allow us the opportunity to accommodate the increase in demand comfortably. The additional machines will all be fully automated cells with RJG technology ensuring perfect quality.